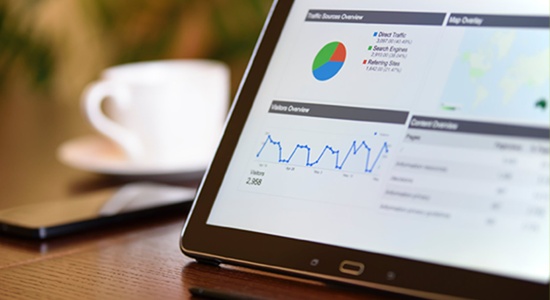 Search Engine Optimisation (SEO) is constantly developing to keep up with new technologies and increased connectivity. In 2017, the growth of accelerated mobile pages (AMP) and local search optimisation had a big impact on many digital marketing strategies, and in 2018 - we are seeing similar trends.
Voice Search 
For most smartphone users voice search is not a new concept – many of us communicate with Siri on a daily basis. But Siri has now got serious competition, as 2017 was the year of the voice assistant home speaker. Voice search has now moved from our pockets and into our homes. 
Fierce competition between two market-leading devices, Amazon Echo and Google Home Assistant, late in 2017 led to dramatic holiday season discounts, which consumers were quick to take advantage of. A recent study showed that 1 in 6 Americans now own a smart home speaker, a figure which is up 128% from January 2017.
The growth in the use of home assistant speakers now means that voice search SEO presents an opportunity for many businesses. ComScore recently predicted that by 2020, 50% of all searches will be made via voice searches, a statistic which is not unlikely given the rise in smart home speaker sales. 
Voice search SEO strategies are not very different to SEO strategies most businesses use today to reach mobile users – with the focus being on providing accurate, relevant and quick answers. Voice searches are done conversationally and often, this is how answers should be provided. It's for this reason that, from an SEO point of view, website content needs to be focused on long-tail keywords and conversational content. 
Google Snippets also play an important role in voice search SEO, with Google Home Assistant reading featured snippets as answers for the majority of voice searches. For marketers and businesses, the key to taking advantage of the rise of voice search is to understand the questions your target market may use – this is the best way of making sure you can provide the right answers, at the right time. 
Mobile is King 
A study found that 55% of all traffic is now coming from mobile devices. This continued rise in mobile users was recognised by Google, and for the past year, they have been talking about the release of their mobile-first index. 
Google's mobile-first index will order search results based on the mobile versions of websites. Websites with pages and content which are not 'mobile friendly' may see rankings drop, as mobile optimised sites are prioritised. Google has recently been releasing the mobile first index to a small number of users, with the total roll-out due in Q2/Q3 of 2018. 
Eventually, Google plans only to have one index, which is based on mobile content only. This will be shown to users regardless of whether they are searching on a desktop or mobile. 
So, should we all be panicking? The short answer is no. For a long time, many SEO strategies have been focused on mobile search – so for the majority of businesses; planned activity will remain the same. 
Having one URL that adapts to a user's device is not only great for SEO – but for user experience – this is an important factor in Google's mobile-first index. If your site isn't responsive, you need to make sure that the mobile version of your site contains the main content relevant to your keyword strategy and what users are searching for. 
Many mobile versions of websites feature accordion or tab menus which, following the mobile first index change, will not be penalised by Google. Although Google doesn't like hidden content, this format shouldn't be negatively affected when the mobile first index is released.  
Link Building
Link building continues to be an essential SEO tactic in 2018. A website's backlink profile is important to determining where and what it ranks for. Link building should now be focused on quality, not quantity. The quality of links is essential to a websites 'SEO health'- and even if they may take more time to achieve, quality links are needed to help a site maintain and improve search visibility. 
One of the best ways of achieving quality links is by creating industry relevant data and research pieces. Original research is key when it comes to link building and content strategies. By creating your own content research, you will always hold creative control of that research – so if anyone references it, they will have to link back to your own content. 
Social sharing is also playing a more noticeable role when it comes to link building, with most SEO professionals considering social sharing to be an effective link building strategy 68% of the time. Reviewing and understanding where social referrals are coming from and when your brand is mentioned can help you identify key link building opportunities. 
Other basic link building techniques like 'link reclamation' should also still be completed. Fixing broken links that lead to your website can be the easiest way of re-establishing quality links and improving the overall SEO health of your site. 
Structured Data & Snippets 
If you use Google regularly, you may have noticed a change in how answers are displayed in search results. Structured data is a technique of formatting the HTML of content on your website - so search engines can understand how you wish it to display. 
By implementing the right structured data, you can display additional elements in search results, including reviews or other information which might be useful to a potential customer - like pricing. By improving the snippet searches users see in results pages, you can dramatically improve your CTR (click through rate) and boost your rankings. 
For specific businesses, structured data should be more of a priority. For example, e-commerce websites can benefit hugely from the right snippet with the option to add review stars and product images – key to grabbing your target buyer's attention in a crowded space. Local business schema is also essential for service-based businesses. Lawyers, for example, can implement local schema to help boost local visibility.  
Structured data is an SEO tactic that is increasing in importance as the way we search changes. Its ultimate goal is to ensure users receive accurate and quick information, often via visual aids suited to mobile devices. 
User Experience 
User Experience (or UX) is not just a buzzword – and it cannot be ignored in 2018. In recent years Google has highlighted that user experience is a crucial factor in determining rankings. Good user experience is likely to result in users spending more time on a site; this signals to Google that the page is relevant – leading to better rankings for keywords which relate to that page. 
Key to user experience in 2018 is a page speed. Users want pages to load quickly, especially when using mobile devices. Slow page load times can result in users not ever seeing your page content and can lead to high bounce rates. 
The content on your website is also crucial to a user's experience. It needs to be relevant to the keywords you're trying to rank for and also requires to provide users with an answer. For example, if someone is searching for 'beach holidays in Spain' and your page appears but doesn't include any relevant information – that user is likely to leave quickly. This could signal to Google that your page is not relevant, leading to a loss of visibility and ranking. 
With the move to a mobile-first index near – user experience on mobile devices should be prioritised. This includes ensuring your navigation, content and images are SEO optimised and easy for user's to digest, on any device. 
Examining and improving the user experience can be daunting – but a full audit can often identify quick fixes and changes which are easy to implement over time. 
What to Do Now 
It's important to remember that although these trends are big news – on-page SEO, link building and content optimisation are still essential to improving a website's visibility.
Google and other search engines are always looking for new ways to be relevant and useful to consumers, so changes should always be expected. Here at TDMP, our focus is always on prioritising what is going to achieve the right results for our clients. Doing everything is not the best strategy; instead what should be implemented is a mix of activity which achieves targets and objectives. If you'd like to discuss any of the SEO trends mentioned in this blog post, don't hesitate to contact us.