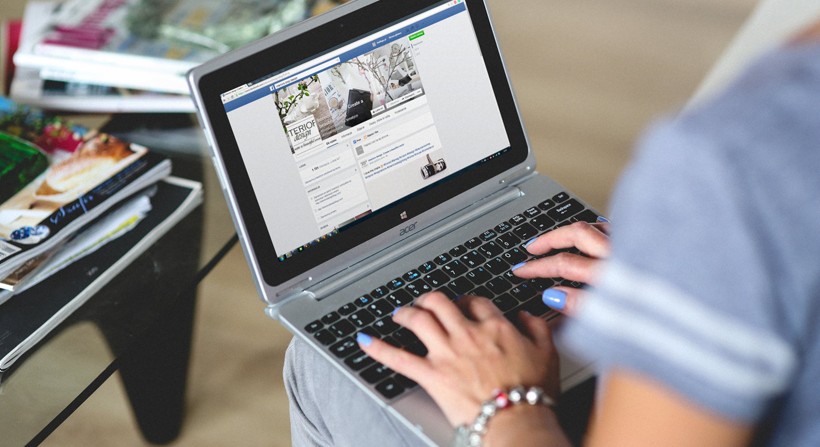 Facebook competitions can be a great addition to digital marketing activity, when used correctly. Many brands want to use social media contests to improve engagement, website traffic and brand awareness - but the rules and best practices can be confusing! To help, we asked our social media team to list what they think you need to know before launching a Facebook competition...
1. Target the Right Audience
Many social media competitions try to appeal to everyone. This approach often results in lots of entries – but is unlikely to achieve objectives. We recommend contests focus on a brand's target audience. Appealing to what they want, need and who they are.
Who your target audience is will affect your competition style, entry process, prize and creative. 
TOP TIP: If you don't know who to target – look at company page's 'insights'. It shows the age, location, gender and interests of the people who follow your page. You can use this information to understand who to target your competition at. 
2. Pick the Right Prizes
The best competitions have prizes which appeal to target audiences. A prize doesn't have to be expensive - but it needs to be brand appropriate and 'desired' by the target audience.
Smaller prizes can sometimes be better, as they can be seen to be more obtainable - meaning people are more likely to enter contests to win them. A more substantial prize does not necessarily mean a competition will get better results.  
Large, high-ticket prizes can, of course, still be very effective and should not be ruled out. Chosen prizes, and budgets assigned to them should match the desired outcome of the competition.  
3. Collect the Right Data
It is easy to run a contest that will boost likes, comments and shares - but opportunities can be missed by brands blinded by spikes in engagement. One way of helping future marketing plans is by making sure the data or information from competitions is useful and beneficial. The best way to do this is by tailoring your entry process.
We recommend competition entry forms be placed on website pages or are created using a third-party app. You can then promote the contest through Facebook, linking to entry forms on your page and in posts.
Lead Capture Forms 
Collecting leads involves asking for names and email addresses as part of a competition entry process. People are usually willing to share this information if they are given a chance to win a prize, but as people become more aware of their personal data – it may put people off wanting to enter. The type of personal information you obtain should be based on the overall objectives of the contest. If your objective is to build a pool of leads you could potentially market to in the future, asking for personal data would be relevant. 
The General Data Protection Regulation (GDPR) came into force in May 2018, which means you are required to display tick boxes which entrants must tick to 'opt-in' to, to allow future communication.
Entering the prize draw and joining a mailing list should be separate actions and cannot be combined. You also cannot contact those who do not 'opt-in' to future communication or marketing.
Content Curation
Facebook competitions are the perfect way to source material for content marketing. For example, you can ask entrants for photo or video submissions as part of your contest entry process – which you can then use later. Just make sure you include the right terms and conditions so that you can use submitted content in the future.
Ask entrants for content that follows a theme relating to your brand or featuring one of your products. The images you collect can then be shared as part of your social media marketing content strategy, promoting the competition and your business.
Audience Feedback 
You can use a promotion to get to know your audience's likes, preferences and habits. This information can be particularly useful when modifying existing products, designing new products, and for marketing purposes.
Types of audience feedback contest formats which can be used include:
Single answers

Multiple choice questions

Dropdown list

Quiz

Open responses
4. Promote Your Competition
Posting an organic (non-paid) post about your competition will reach people, but the most effective way to boost the interaction is through Facebook Advertising. Your post will be seen by a bigger and more targeted audience, valuable for brand exposure as well as increasing entry rates.
You can also 'boost' your posts through a Facebook's company page's advertising options - which allows you to control the budget, targeting settings and creatives.
5. Follow the Rules!
Facebook has a strict policy to which company pages must adhere to. During the planning stage, you must ensure your planned promotion is 'legal', and you must include competition rules, age restrictions, residency limitations and any other terms and conditions - in an accessible location. 
The basic rules are:
You can ask people to 'like' or 'comment' on your post – but you cannot use the 'share' function as a way of entering – this includes sharing to a person's timeline or tagging their friends.
You also cannot ask people to like your page as participation.
You should add age or location restrictions to your promotional post.
You are required to acknowledge that the competition is in no way 'sponsored, endorsed or administered by or associated with Facebook'.
You must provide a full T&Cs – the best way to do this is to link to a Facebook note or a 'hidden' blog post on your site.
Data and content collection must make clear that it is you, not Facebook, that is collecting it. You are responsible for securing all necessary permissions to reuse their content and information.
Your competition, entry form and marketing to entrants after a contest must be GDPR compliant.
Not following Facebook's policy rules can result in the deactivation of your company page. Make sure that all aspects of your promotional content are compliant before making a competition live. 
We Can Help
With the right approach, Facebook competitions can be a tactic for achieving objectives like increasing brand awareness, sourcing leads, increasing social engagement and developing content. If you're considering using Facebook contests as part of your digital marketing strategy, don't hesitate to contact us. We are a specialist SEO, PPC, social media and content marketing agency and can work with you to develop an impressive social media strategy focused on delivering measurable results, not just likes.