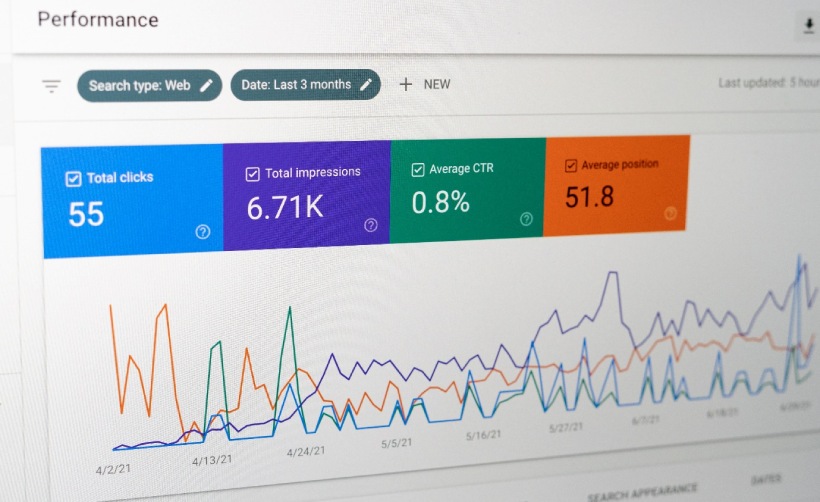 7 Key PPC Trends to Prioritise in 2022
A new year is fast approaching and as many start to wind down for the Christmas holidays (and rightly so) we are looking to the future to bring you the latest PPC trends for 2022.
1. Embracing smart bidding as Google focuses more on intent behind keywords ​​​​​​​

Google has been focusing on intent behind user searches for some time, and the increasing amount of close variants has both diluted marketers' control over keywords provided more benefits to smart bidding over manual.
In the past, smart bidding left much to be desired by marketers, often being labelled as ineffective and unpredictable, not to mention the ever-present and slightly self-serving reminders to spend more. But as the algorithms learn more, smart bidding has advanced beyond its early days and the results speak for themselves, even if the recommendations to increase your budget and spend more still remain.
As a result, smart bidding is here to stay, and the newfound autonomy it affords marketers enables more focus on optimising ad copy and landing pages which is always a bonus.
It is likely that all campaigns will be set up with smart bidding soon, and the key takeaway is that if you don't embrace smart bidding, you will be left behind.
That's not to say it doesn't come without its flaws, and as with any algorithm, it can't account for unprecedented external environmental factors like Covid. The system also requires a lot of data to be effective, and so marketers should focus on getting their system set up correctly and over a period of time in order to yield the best results.
2. Diversification of channels
It goes without saying that a one size fits all strategy is a poor strategy. What works for one business may not work for another, and with the ever-changing industry, the diversification of PPC techniques will be essential in 2022.
It's easy to forget that browsers outside of Google exist, but when it comes to maximising your PPC budget, considering other channels is what will set your campaigns apart from the rest in the new year. At TDMP, we've found the cost per conversion can be over 50% lower on Microsoft Bing when compared to the same campaigns on Google Ads.
Microsoft Bing, for example, is often overlooked by marketers as a viable channel, but with 1.3 billion users worldwide, and impressively low cost per clicks, there are certainly opportunities for untapped ad space here. With 52% of B2B users on Microsoft Bing being decision makers, it's a highly engaged audience to target.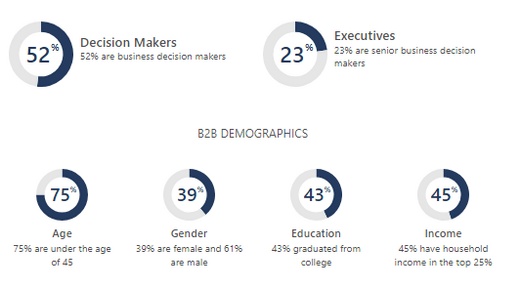 Especially after Microsoft recently announced Microsoft Audience Network is expanding to 18 new markets, and are seemingly working hard to keep up with Google Ads.
Discovery ads are another smaller, but effective (in the right context), channel to consider in the new year.
As the saying goes, don't have your eggs all in one basket. A combination of channels, and campaign types, will be important in the new year as brands like Google change up their offerings seemingly every week.
3. First party data
With a deadline of 2023 for the ousting of the third-party cookie, next year will be a pivotal moment for businesses to properly adjust to the loss of a vital element of ad targeting. Advertisers and marketers should focus their efforts on inward data, that is, first-party data from their own sites to understand customer behaviour.
At the end of the day, customers should be the base of any strategy, and the more data you have on them the more success you will see in your PPC campaigns and delivering relevant ad content. This is why businesses and marketers should focus on planning ahead, investing in cookie alternatives and making the most of their valuable datapoints in 2022.
Big brands like Tesco and Sky are also harnessing their own data to sell to brands in need of these vital insights, and this could also be a new trend we see in 2022.
4. Responsive Search Ads (RSAs)
In June 2022, marketers will no longer be able to create Expanded Text Ads (ETAs) which required static, separate ads for every combination you wanted to show. Instead, responsive search ads will take over which are dynamic entities that change depending on search terms. Marketers provide up to 15 headlines and 4 descriptions which Google shows in different combinations to users depending on their search intent. This is great for marketers as it helps to diversify your ad sets with minimal effort.
In 2022, it will be important to nail your responsive ads techniques, ensuring a diverse collection of digital assets which can be paired together coherently.
It's important to note that responsive ads optimise for Click Through Rate rather than conversions. This can have negative repercussions for marketers as Google will prioritise ads with high CTR but not necessarily good quality leads and this is something to consider as you review your campaigns in the new year.
5. Knowing when to use automation (and when not to)
PPC is quickly becoming dominated by automation. Google has been pushing smart bidding and responsive search ads especially hard in 2021, and it doesn't seem to be abating any time soon.
There's no doubt that these tools can yield excellent results, helping to relieve many of the more laborious tasks for marketers, however it's important to remember that human intuition and strategy are far better when it comes to making human decisions than any algorithm is (for now).
Take the pandemic for example; Google's algorithm can only go so far in adjusting to external factors – and it is not currently advanced enough to understand the impact Covid restrictions have on different types of business. A company selling in-person training for example will have suffered during Covid due to a lack of conversions and therefore business, but Google will not have been aware of this and would have likely maxed out your ad budget instead of pausing it like a human would know to do.
As the pandemic remains ongoing and more restrictions potentially being announced as we move into 2022, as tempting as it can be to let automation do the heavy lifting, make sure to strike a balance between machine and human.
6. Bumper video ads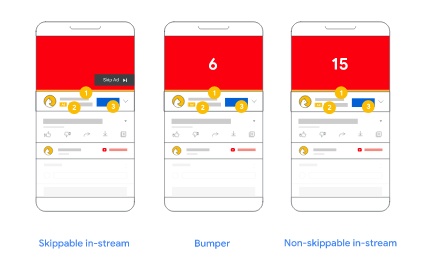 Video is still at large in marketing and is the most engaging form of content out there. However in PPC, video is less a conversion tactic than it is an awareness strategy, but the non-skippable format of bumper video ads is a great tool to have in your strategy as we move into 2022.
The average consumer needs an average of 8 touchpoints from a brand before they think about purchasing a product, and keeping in mind the ideas of diversification, a comprehensive approach to ads will set your strategy apart.
7. Agility
Finally, if we've learnt anything in 2021, it's that adaptability is key in marketing. The industry changes all the time, but external factors have added an extra challenge that requires agility in your approach to PPC which isn't going away in 2022.
What was best a few years ago, may no longer be effective now. Depending on who you speak to, single keyword ad groups (SKAGs) was previously one of the best or worst ways to set up a PPC Campaign. With more advancements in match type close variants, RSA's, and smart bidding, even the biggest SKAGs fan will say the industry has moved on.​​​​​​​