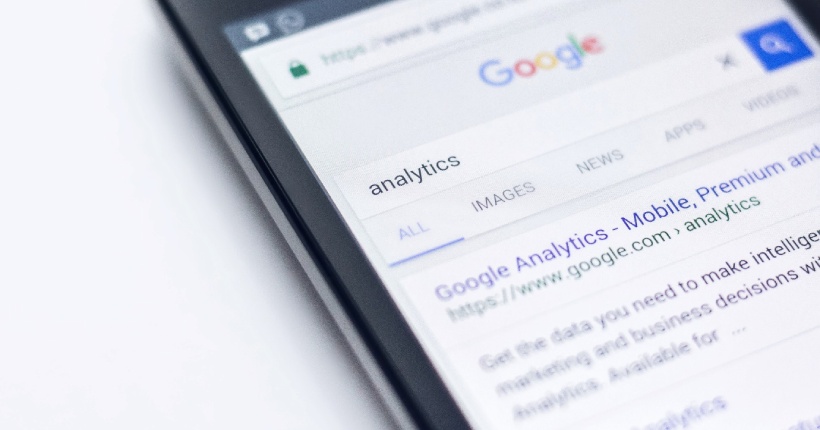 In August 2021 Google announced it was changing its page title system, moving from dynamic, changing titles based on searchers' queries, to more static page titles.
In this article we will discuss the key changes and why meta/title tags are more important than ever when optimising your website content for SEO.
What are page titles?
These refer to the titles that appear above your website's page description in the SERPs (Search Engine Results Page).

They are different to the actual title that appears above a piece of content in that they can only be seen in the SERPs or if you inspect elements on the webpage's code.
How were titles generated before?
Since the major 2012 updates Google has frequently altered the way it generates SERP titles. More recently, page titles that appeared in SERPs were dynamic entities which would change depending on what users searched for. Google would generate 80% of titles based on content's meta/HTML title tags and the rest from the content itself, which may have included ALT tags or pieces of anchor text.
Titles would change frequently based on the search term used and this wasn't always the best for clients' click through rates, as website owners had no control over how titles were displayed and needed to optimise content text more often.
What's changed?
Now, Google is replacing this with a more static system and expects a 50/50 ratio between content and meta titles when selecting the title that will appear. This change means that Google will pick one or the other and stick with it regardless of the search term being used. They may change it if they feel there is better text to match search intent, but it won't be as dynamic and changeable as it previously was. What's more, Google will only choose an excerpt from the page if the meta title doesn't reflect what the page is about.
Why meta titles are more important than ever
With this in mind, meta titles are still the most important factor when it comes to page titles, especially for thin or low content pages. Because the titles will become more static, meta data needs to be optimised and as relevant as possible to the content it's describing for Google to give it an accurate title.
Google has explicitly stated in its guides that site owners should focus on creating excellent HTML title tags, as these are 'by far what we use the most' when it comes to generating page titles.
Essentially, Google wants to make sure that titles are describing what the content is about as accurately as possible.
What makes a good meta title?
Google suggests that meta titles should:
Be descriptive and concise

Be concisely branded

Avoid keyword stuffing – you don't need the same words or phrases appearing multiple times

Avoid repeated or boilerplate text (have distinct descriptive text instead)

Make sure every page on your site has a meta title

Be updated if content is updated on the page – e.g. new dates or products
Final word
Because of this change, retrospective content optimisation is a good plan of action for any existing content on your website. Reviewing your metadata, including your meta titles to ensure they are accurate and descriptive will go a long way in helping your SEO performance and ensuring your pages appear well on Google's SERPs.
While there is some debate between website owners over the relevance of metadata, our experience at TDMP suggests it is here to stay. Metadata is the first signposting to Google, to tell them what the page topic is about, and is a good default option should the page not generate a relevant title or description.
At TDMP we offer content optimisation as part of our SEO services, to help maximise your website's content and improve your SERP ranking.