Google has launched new Google Search Console insight reports. The reports are designed to aid content creation as they provide data that can be used to understand how audiences discover content – and which content they find most engaging.
How do I access Google Search Console insights reports?
To view Google Search Console insights reports log in to your Google Search Console account and select 'Search Console Insights) from the overview page.
Alternatively, use this link to access search console insights directly: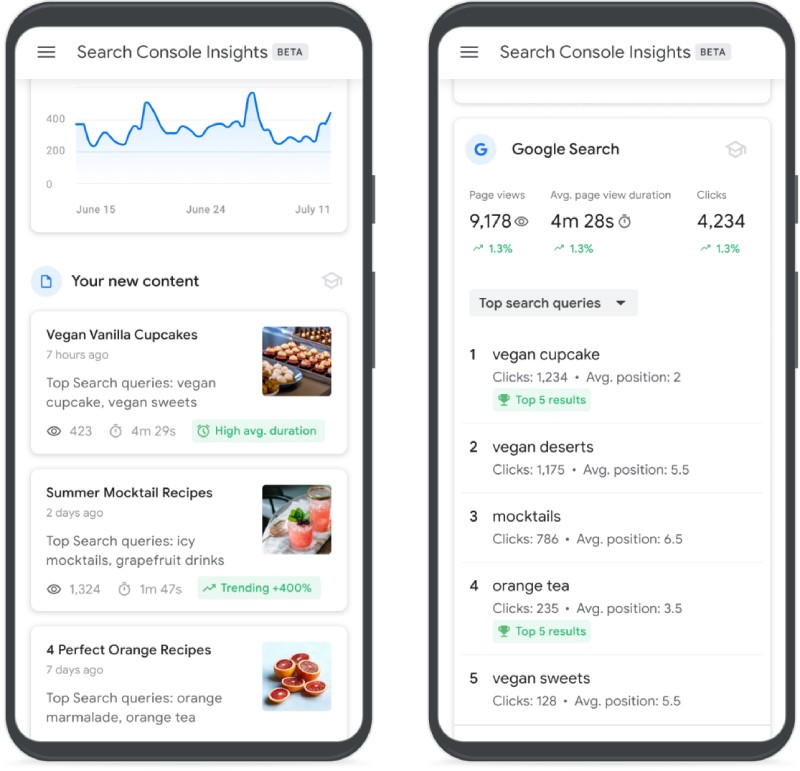 What can I use the Google Search insights report for?
The report provides interesting data which can help to reveal the performance of existing content and help in the development of new content.
The report has been designed to answer the following questions:
What are your website's best performing pieces of content?

How are newer content pieces performing?

How do people find your content across the web?

What do people search for before they visit your content?

Which article refers users to your website and content?
How can the Google Search Console insights report benefit SEO activity?
Content is key to search engine optimisation (SEO). Google uses the content on a website to determine where a page should appear in search results. The more visible you are in search engines, the more likely you are to receive organic traffic.
The Search Console insights report can help to ensure the traffic you receive is relevant, by helping to reveal what keywords your target audiences are using to reach your website. Identifying where a user is in the buying journey can help to ensure you appear for keywords more likely to result in a conversion.