Google are changing their Business Profile Insights performance reporting.
Keep reading as we discuss everything you need to know and what this means for your local visibility.
What are Google Business Profiles?
Google's Business Profiles, previously known as 'Google My Business' profiles – are business listings offered by Google to help customers find your business.
They are particularly effective for local visibility and provide practical information about your business across Google products like Maps and Search.
As a rule, the more information you include on your profile, the better it will perform in search results. Information like your address, photos, service areas, posts, reviews and more can be added to the listing.
Tracking your Business Profile's performance is also important to understand how well users are finding your listing – and provides insights into whether you need to increase activity on the profile.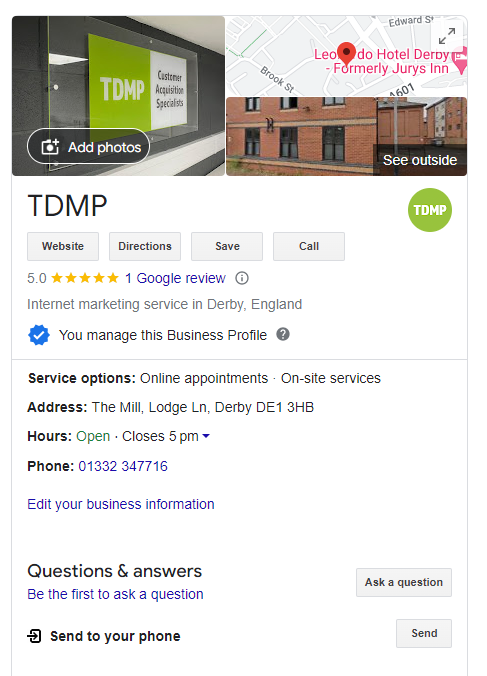 How are Business Profile Insights changing?
Sunsetting of backe​​​​​​​nd Insights
In November Google started to remove the backend Business Profile editor, instead allowing users to edit their profile information straight from SERPs. Users could access their Insights data from the backend and export their data that way – however it appears that Google are moving away from this.
For now, users can still access their backend Insights data via export from the Business Profile Manager homepage, but soon only front-end metrics will be available via the 'Performance' icon.

Changes to reporting metrics
Google's reporting feature used to include information about how users searched for your business – e.g. via brand or non-brand related search terms (called Direct and Discovery searches).
But now, Google's Business Profile metrics focus on how search engine users find or interact with local businesses – rather than the 'type' of search they completed. New metrics have also been added to Insights. 
See below for the changes to metrics and new additions: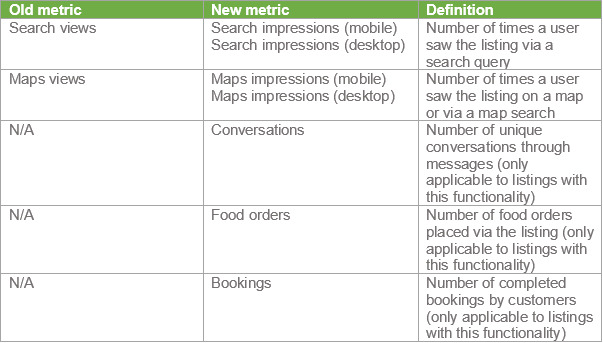 ​​​​​​​
How will this impact my listing?
The main change will be how we talk about the performance of Business Profiles in local search.
Distinguishing between mobile and desktop access will give greater insight into how users engage with the profile, and move discussions away from what is being searched for (i.e. brand and non-brand related searches).
The changes also reinforce that local search and Business Profiles are still excellent drivers of traffic and should be factored into your SEO strategy to ensure local visibility.
Our take
Our Head of SEO, David, comments: 'Being able to distinguish between mobile and desktop activity is a positive step in understanding how users engage with your profile. The changes are also likely to do with GA4 bringing better cross-device and cross-domain tracking to users, and I expect we'll be seeing more data about how users engage with the profiles in the future'.
---
If you need help improving your local visibility in SERPs, contact us today.
Find out how to optimise your local visibility using Google Business Profiles here.