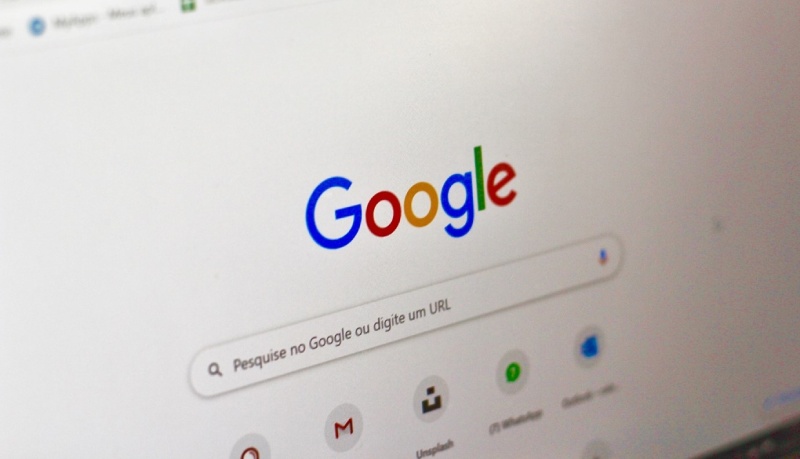 Many SEO variables go into ensuring your website ranks as high as possible on search results pages (SERPs) and Google uses over 200+ ranking factors, consisting of many ranking signals, which can fluctuate in importance depending on the type of website you have, and who you ask.
This article lists some of the optimisation factors we have found to be key to building a successful SEO strategy, and that we predict will be important as we head into 2022.
Discover the latest SEO tips for a killer strategy in 2023.
1. High quality content
Content is essential to SEO ranking as this is what will attract search engines to index your pages correctly and help rank your website better.
Google measures content quality by reviewing the content and structure of a page – taking into account factors such as incoming and outgoing links, keyword relevance and usability.
High quality content is well-structured, engaging, and provides value and relevant information to its readers by answering questions they may have relating to what they search for.
Fresh content is also important, as this will trigger Google to crawl your website to index its new content and therefore increase your chances of visibility.
Not only does high quality content indicate to Google and other search engines that it should be ranked higher, but high-quality content helps to engage your readers and helps with other SEO ranking factors such as engagement.
2. On-page SEO & Technical Health
On-page SEO involves more technical SEO which focuses on optimising elements such as missing metadata, broken internal links, and HTML source code for overall website health, as well as optimising written content on the website.
It is important to maintain a healthy website which stabilises search positions and provides a foundation on which to optimise to improve ranking.
On-page SEO helps organise webpage content to help crawlers index the information they're looking at and rank the page higher as a result.
SEMrush ​​​​​​​suggests optimising for on-page SEO by following these steps for all website content:
Choose one primary keyword and three to four related keywords
Include keywords in first paragraph of your content
Include primary keyword in the URL
Vary content structure to make it scannable – lists and bullet points work well
Include image(s) with the content
Label the images describing what they show
Add and improve meta descriptions by including keywords
Optimize meta title tags
3. Useful backlinks
Backlinks are links from other websites to yours and are one of the most important factors in determining where a website ranks.
A link from one site to another is a trust signal to Google and the more quality backlinks a site has, the more likely it is to be considered an 'authority'.
It is important however to identify positive backlinks from toxic backlinks, as toxic links can negatively impact your website's ranking.
In the past, many websites focused on the number of backlinks they had – rather than quality. Backlinks were often placed on 'link farm' websites or purchased. Google identified this as an issue and introduced an algorithm update which penalises sites using this tactic.
A good backlink is a link from a relevant, high-quality site to another. Backlinks should be as natural as possible (i.e. within shareable, useful content) and should be helpful and engaging to the end-user. For example, infographics are an excellent form of content which you can allow other websites to link to.
It is important to disavow toxic links which harm your authority score. Read more about backlink disavowal here.
4. Digital accessibility and site architecture
Marketing should always have the user in mind, whether it's a product, service or website. Not only is this important for users of all abilities to be able to navigate your website, but search engines love digital accessibility too.
This involves ensuring your site architecture is well-thought out, with site navigation (e.g. menus) and internal links having a logical progression, and taking only two or three clicks to find any page on your site. Long complicated menu navigation is frustrating for users and crawlers and will ultimately impact how your website ranks in SERPs.
To go one step further, websites that optimise their pages for disabled users will do even better. Websites that can be navigated by using shift keys, include images that have descriptions for visually impaired users, and content that is readable, structured and easy to understand will fare much better in SEO rankings.
5. Load speed
Page loading speed is important in SEO ranking as it also relates to user experience - search engines want to ensure their users have a great experience. Load speed can be a significant pain point for users, particularly if they experience slow load speeds throughout the website.
Slow pages also impact crawlers' abilities to crawl all your website's pages, and will ultimately lead to a decline in search visibility as not all pages will be assessed.
A good loading page speed is generally anything under 3 seconds, with ecommerce sites being slightly faster at under 2 seconds.
Google offers a feature called Core Web Vitals report which helps you to identify and fix poor user experiences on your website. Read more about it here.
6. Security - HTTPS
Back in in 2014, Google recommended that all sites switched from HTTP to HTTPS; a change which encrypted communications between online systems (servers and browsers) and made users' information such as card details or passwords more secure. Although this change came several years ago now, some websites still use HTTP, which can greatly impact their SEO rankings.
Google wants its users to be secure when they are browsing websites from their search results, and they will penalise websites that appear to put their users at risk of hackers.
From a user experience point of view, HTTPS is also essential – because sites without it often get flagged by browsers, such as Chrome. Users will often see a 'warning' page, which explains that the site is not encrypted and using it may pose a risk which is likely to deter them.
Something else to note is that any links to or from your website should be HTTPS to signal to Google that your content is secure.
7. Crawlability
Googlebot is constantly crawling the web to find and index webpages which helps with visibility and SEO ranking. However, the Googlebot can often miss sites because they are difficult to crawl or privacy policies block it from crawling.
Ensuring your website is crawlable – with good structure, clear content and policies enabled – will allow it to categorise the content and help to improve SEO rankings.
8. Schema markup
Schema markup is a form of microdata that creates an enhanced description (or a rich snippet) which appears in search results, and this can help your website to rank higher and gain more conversions.
Neil Patel likens schema markup to a virtual business card, which, when added to a website, allows users to see in SERPs what a website is about, where they are, what they do, etc.
When added to a website, schema markup can improve a website's rankings by an average of four positions according to studies.
9. Mobile friendliness
Google announced in 2015 that mobile friendliness was a key factor in SEO ranking, with the majority of all website traffic worldwide being generated by mobile users.
Even if the majority of your business still comes from desktop, it is important to ensure your website is accessible to mobile users to show Google you are on top of user trends.
This involves ensuring your menus are easily navigable on small screens, images appear correctly, and font is not too small.
10. Reliable business information
Reliable business listings are not only important to build trust with potential customers, but an optimised Google My Business profile goes a long way in helping SEO ranking.
Adding as much information as possible to the listing and showing that the profile is active and accurate will ensure it appears in SERPs.
Adding your business to local directories and ensuring the information (NAP data) is identical across all platforms, including your website, helps with ranking too.
Final word
Here at TDMP we create bespoke SEO strategies for our clients, making use of key factors such as the above that will complement your business' goals. For more information about our SEO services, read here.