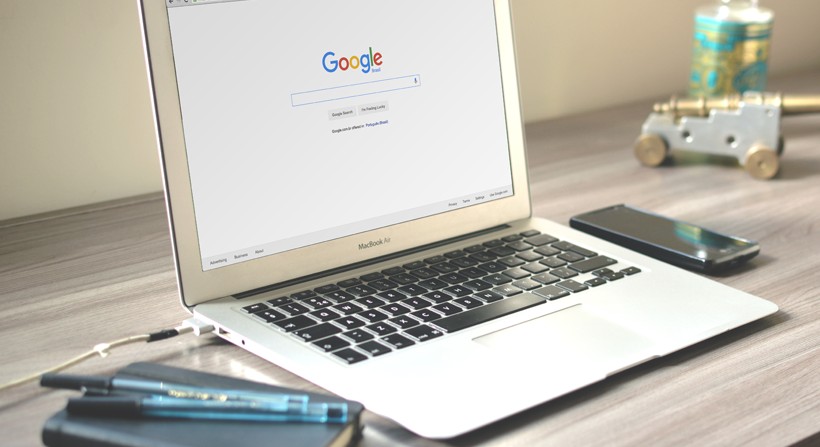 Google uses over 200+ ranking factors to determine where a website appears in search results. 
Google and other search engines want to provide their users with the best answers, and ultimately, the majority of ranking factors help determine this. The happier the end-user is – the better for all involved in a user's journey, from Google to the last site visited.  
1. Backlinks 
Backlinks, links from one site to another, are one of the most important factors in determining where a website ranks. 
A link from one site to another is a trust signal and the more quality backlinks a site has, the more likely it is to be considered an 'authority'. In the past, many websites focused on the number of backlinks they had – rather than quality. Backlinks were often placed on 'link farm' websites or purchased. Google identified this as an issue and introduced an algorithm update which penalises sites using this tactic. 
A good backlink is a link from a relevant, high-quality site – to another. Backlinks should be as natural as possible (i.e. within shareable, useful content) and should be helpful and engaging to the end-user. For example, a gardening website should focus on gaining links from other gardening websites. 
We use authority score to measure the performance of our client's backlink profile. Measured on a scale of 1 – 100 (100 being the best score) – this metric is based on domain score, trust score and the quantity and quality of backlinks. The link building work we complete on behalf of clients focuses on maintaining and gaining high-quality links to improve authority score – and ultimately search visibility. 
2. Mobile First  & Mobile friendly 
Google uses a mobile-first index; this means it displays a website's mobile URL instead of its desktop URL (if they are different). There is only one index which displays different results based on many factors such as a user's device, their location and their search history, to name just a few. The index itself does not rank websites, but the mobile-friendly filter within the core algorithm is one of the many filters which helps determine where a website appears in search results. 
If a website is not optimised for mobile, responsive or mobile-friendly, it may negatively impact overall rankings on desktop and mobile search results because it may be seen as providing a poor user experience compared to other sites. Therefore the more optimised your site is for all devices, the better search rank it will achieve.
Google uses many factors to measure how a site performs on mobile devices – from load time on devices using a 4G connection, to how content appears on smaller screens. You can use Google's Mobile-Friendly Test to measure how a site performs on mobile devices. 
3. High-Quality Content 
Search engines want to provide their users with the most relevant results. To determine this, search engines such as Google, crawl and review a site's content. Google measures content quality by reviewing the content and structure of a page – taking into account factors, such as incoming and outgoing links, keyword relevance and usability. 
Content, which is good for SEO, should provide real value to users and should be engaging. It should answer questions they may have and relate to what they are searching for. Fresh content is also important improving search visibility – so as well as optimising page content, sites should build content strategies to develop new high quality, relevant content.  
4. User Behaviour 
Google has not confirmed if user behaviour is a ranking factor, but many studies have indicated that it likely affects search visibility. SEMRush research on ranking factors found that behaviour metrics such as direct visits, time on site and bounce rate all affect rank. This makes sense, as user engagement such as bounce rate would provide Google with insight into whether a visitor engaged with a page – or not. 
Improving the UX of a site and optimising content is one way of improving user engagement metrics. Sites should review how users interact with pages currently and use this data to identify issues and opportunities. 
5. Click-Through-Rate from Search 
If you want to drive more traffic to your site – and improve ranking, you need to improve search listings click-through-rate (CTR). This is the number of times someone clicks on a site's organic search listing vs how many people saw the listing (impressions). 
A low CTR can be an indication that listings copy needs to be improved or that a site may be appearing for the wrong keywords. 
6. HTTPS 
In 2014, Google recommended that all sites switched from HTTP to HTTPS. 
HTTP stands for 'Hypertext Transfer Protocol' allows communication between online systems – such as a web server and a browser. This communication is what makes a site work so users can view pages. HTTPS stands for 'Hypertext Transfer Protocol Secure' –secure because it encrypts this communication. 
The encryption protects users and helps to prevent hackers from seeing sensitive data such as passwords or credit card information. Google prefers sites which use HTTPS because it provides its users with added security. Sites which switched to HTTPS experience minor improvements in rank – but crucially, are now protected against any future penalisations or algorithm changes. 
From a user experience point of view, HTTPS is essential – because sites without it often get flagged by browsers, such as Chrome. Users will often see a 'warning' page, which explains that the site is not encrypted and using it may pose a risk. Users can still opt to continue to the site – but they are likely to 'bounce back' to search engine results. 
7. Site Architecture 
Site architecture is how pages on your site link to each other. This is an important ranking factor because site structure determines how users navigate a site. A site's navigation (i.e. menus) and internal links should be logical, and it should only take a user two or three clicks to find any page on your site. Optimising site architecture is one of the most effective ways of improving a website's search visibility. 
8. Metadata 
Metadata, such as title tags and meta descriptions, is the information searchers see in SERPs (search engine results pages). Optimised meta descriptions are important because they describe what a page is to users. Search engines will often replace SERP snippets with page text they feel is more relevant to the search term, but always use the standard metadata as an overall indicator of a page's subject matter.
Metadata needs to be unique to each page and should include a call to action. The information users see in search results is the first impression they have of a page, and if it's not strong – people are unlikely to click from search to view a page. 
9. Featured Snippets 
A featured snippet is an organic result which is displayed in a different format to traditional search result listings. Featured snippets usually appear before the number 1 organic position – and in this industry, this is now referred to as position zero. 
Featured snippets often take up a lot of space in search results and therefore, featuring in a snippet can be very beneficial to a brand's awareness and traffic. The key to appearing in a featured snippet is understanding the questions your target audience may ask. Creating content which answers these questions – and formatting it in the right way for snippets is the best way to increase the chances of appearing. 
Read our SERPs Guide blog post to learn more about featured snippets and how to appear for them. 
10. Pagespeed 
Page speed, or page load time, is an important ranking factor because it relates to user experience. As mentioned previously, search engines want to provide their users with the best experience – and showing websites which perform slowly can irritate users. From a technical point of view, slow loading pages also affect a sites 'crawl budget'. Slow pages mean search engines are unable to crawl as many pages – leading to a decline in search visibility, as not all pages will be assessed. 
A 'fast' loading page is generally considered a page which loads within 3 seconds. The way a page is built and the content it holds is what determines load time. Pages with complex media, such as large images, will load slowly – especially on mobile devices. Testing and addressing page load time is essential for sites trying to improve search rankings.